There are two new people in the world! We are thrilled to congratulate our very own Erin Mills on the birth of her twins. Oakley and Sawyer came into the world on Thursday, January 26. To celebrate their cuteness (pictured below), we figured we'd take a moment to look at our favorite campaigns — MAG-produced and otherwise — that put kids and families front and center.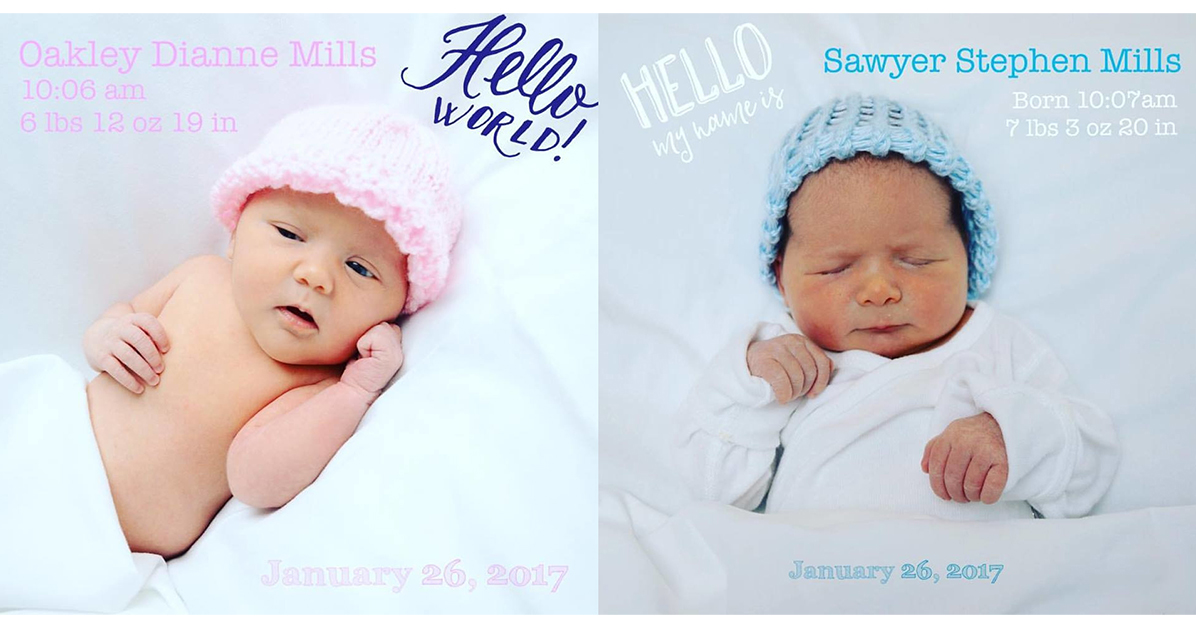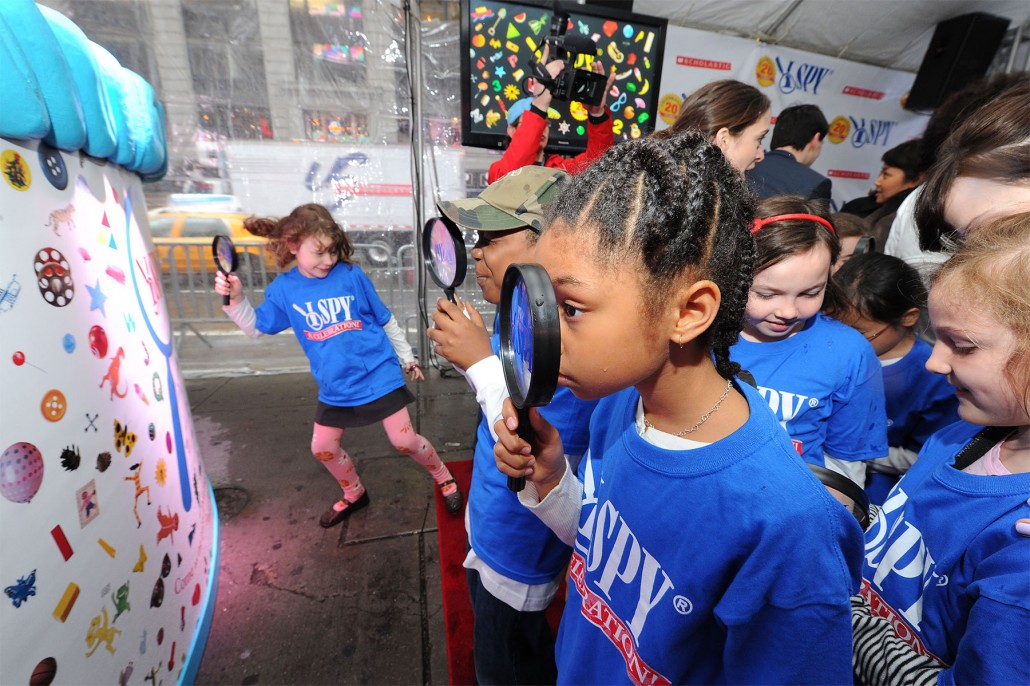 iSPY 20th Anniversary
To celebrate the 20th Anniversary of Scholastic's hit book series, I SPY, MAG invited a gaggle of students to play a larger-than-life game of I SPY in Times Square. When the kids arrived, they discovered the twelve-foot tall, hidden-object-laden birthday cake that we'd built at the crossroads of the world. The special event was followed by a book signing and cake serving by Author Jean Marzollo. When the students returned to school, their library was 500 books larger.
Similac: The Mother 'Hood
In 2015, this video took the parenting community by storm. In it, baby formula titan, Similac, takes the age-old but undying breast-vs.-bottle controversy head on by mocking parental judgmentalism in all its forms. Mom vs. Dad, Part-Time vs. Stay-At-Home, Disposable vs. Reusable — this video neutralizes every major ideological debate in parenting by making us laugh and putting the babies first.
Bounty's Quicker Picker Upper Games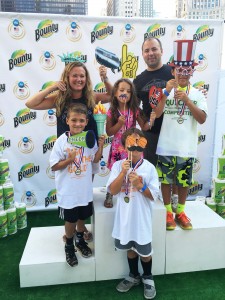 In honor of Bounty's partnership with three-time gold medal winner, Allyson Felix, MAG challenged families to a virtual race against her. In addition to that green screen sprint, our Quicker Picker Upper Games encouraged parents and children to compete in a variety of cleaning-themed races and distributed more than a thousand rolls of Bounty to attendees. New York and Chicago have never been cleaner.
Evian's Baby Campaigns
Mineral water stalwart, Evian, has had so much success with baby-oriented campaigns that it changed its slogan to match in 2012. "Live Young," the brand now proclaims. Their commitment to cuteness began in 2009 when their record-breaking, YouTube-exclusive "Roller Babies" video scored them more than 25 million views in less than two months. In 2011, they released a video entitled "Baby Inside Me," and, in 2013, Evian gifted us the video above, "Baby & Me," which scored 50 million views in its first week. We're equally grateful for the "Baby & Me" mobile app that followed, allowing us to share baby-fied versions of ourselves with friends, family, and, of course, clients.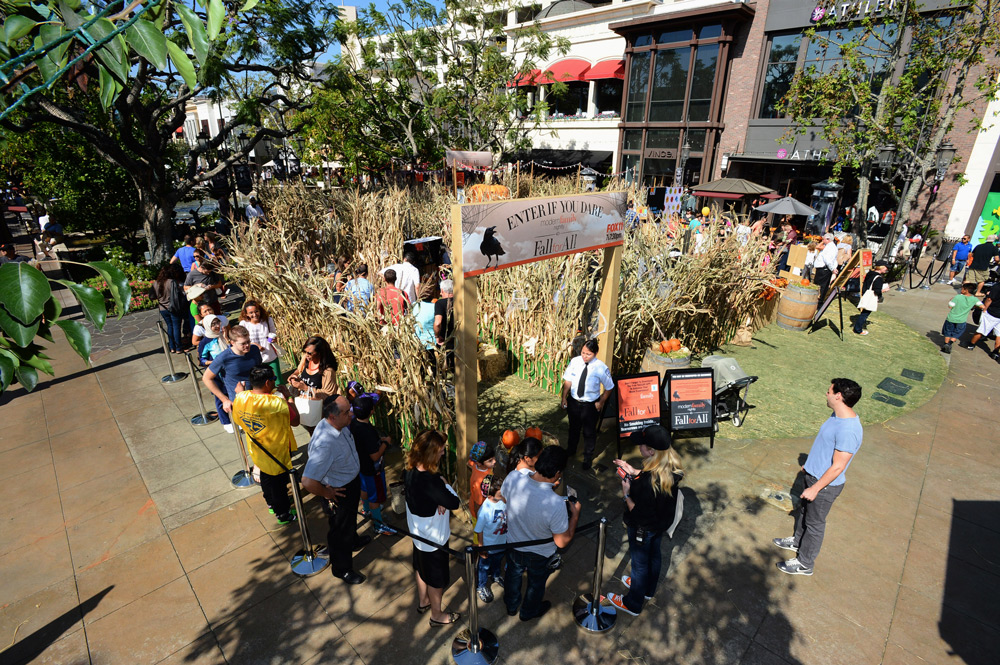 The Modern Family Corn Maze
To drive tune-in to Modern Family, MAG invited families to enjoy immersive corn mazes at The Grove in LA and Union Square in New York. Once they'd made it through the labyrinths, more than 7000 consumers hung around our branded pumpkin patches to play Modern Family trivia, pose for goofy photos, and enjoy an augmented reality experience.
GoldieBlox and the Princess Machine
In February 2014, GoldieBlox became the first small business to air a commercial during the Superbowl network telecast. The video brings us three adorable toddlers who transform their girly toys into an enormous Rube Goldberg machine. The contraption's purpose? To change the channel from a mind-numbing variation on the Beastie Boys' "Girls" to a cartoon about a female engineer. The ad, which was created to articulate GoldieBlox's commitment to promoting science and engineering among young girls, earned 8 million views in its first week. Plus an endorsement from Ellen DeGeneres.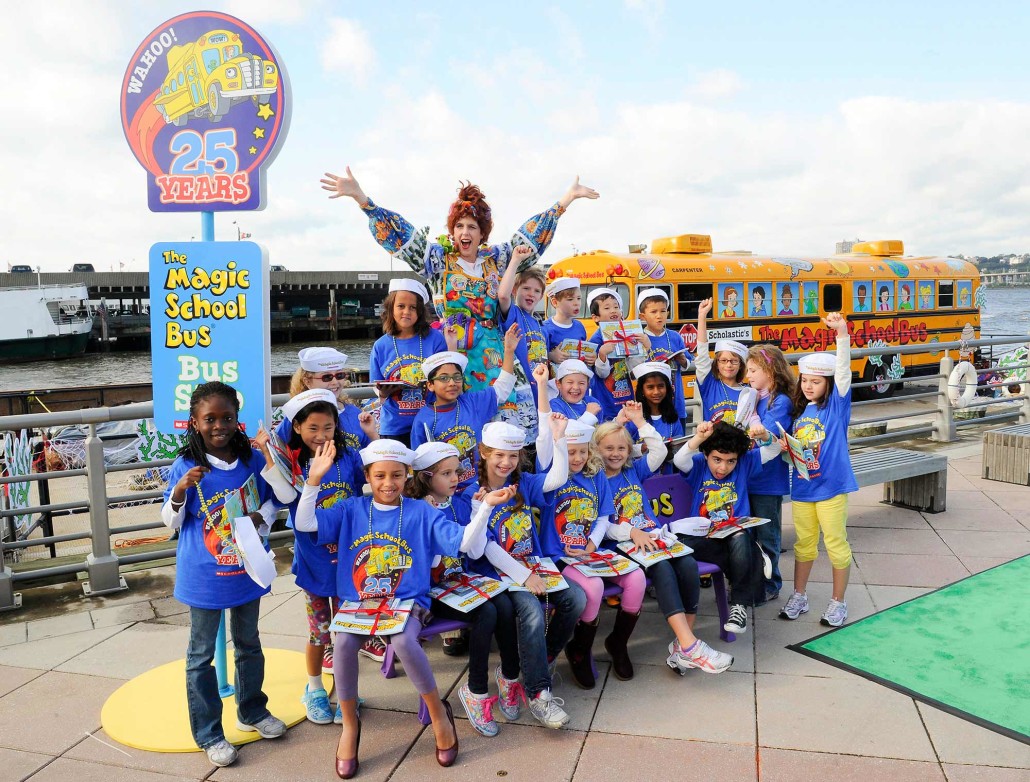 25th Anniversary of The Magic School Bus
In order to celebrate the silver anniversary of its hit book series, The Magic School Bus, Scholastic asked MAG to produce a one-of-a-kind experience for local second-graders. We brought the kids down to Manhattan's Pier 84 to witness the iconic bus voyaging down the Hudson River on a barge. The New York Aquarium's Dr. Kafka teamed up with our MC — playing "Scuba Sam" — to offer the students a hands-on lesson about the creatures that live in the Hudson River. At the end of the event, we opened a treasure chest to reveal a huge collection of books and announced that the class would be going home with the complete Magic School Bus series.
We're more excited than ever to dive into family-friendly activations now that our in-house focus group of newborns has grown by two. Whether you're planning an event of your own or you're here just-because, we're grateful that you stopped by to celebrate with us.
The michael alan group is a full-service experiential marketing agency & event production company. Check out our work and our team, and drop us a line to chat about your next kid-centric, family friendly campaign.