Meet the Experiential Marketing Team:
Account Director Michael DeRienzo
Every now and then, I focus on one member of the MAG team, ask them the hard-hitting questions, take their picture and doodle all over it. Today, meet Mikey Mozzarella himself, Account Director Michael DeRienzo!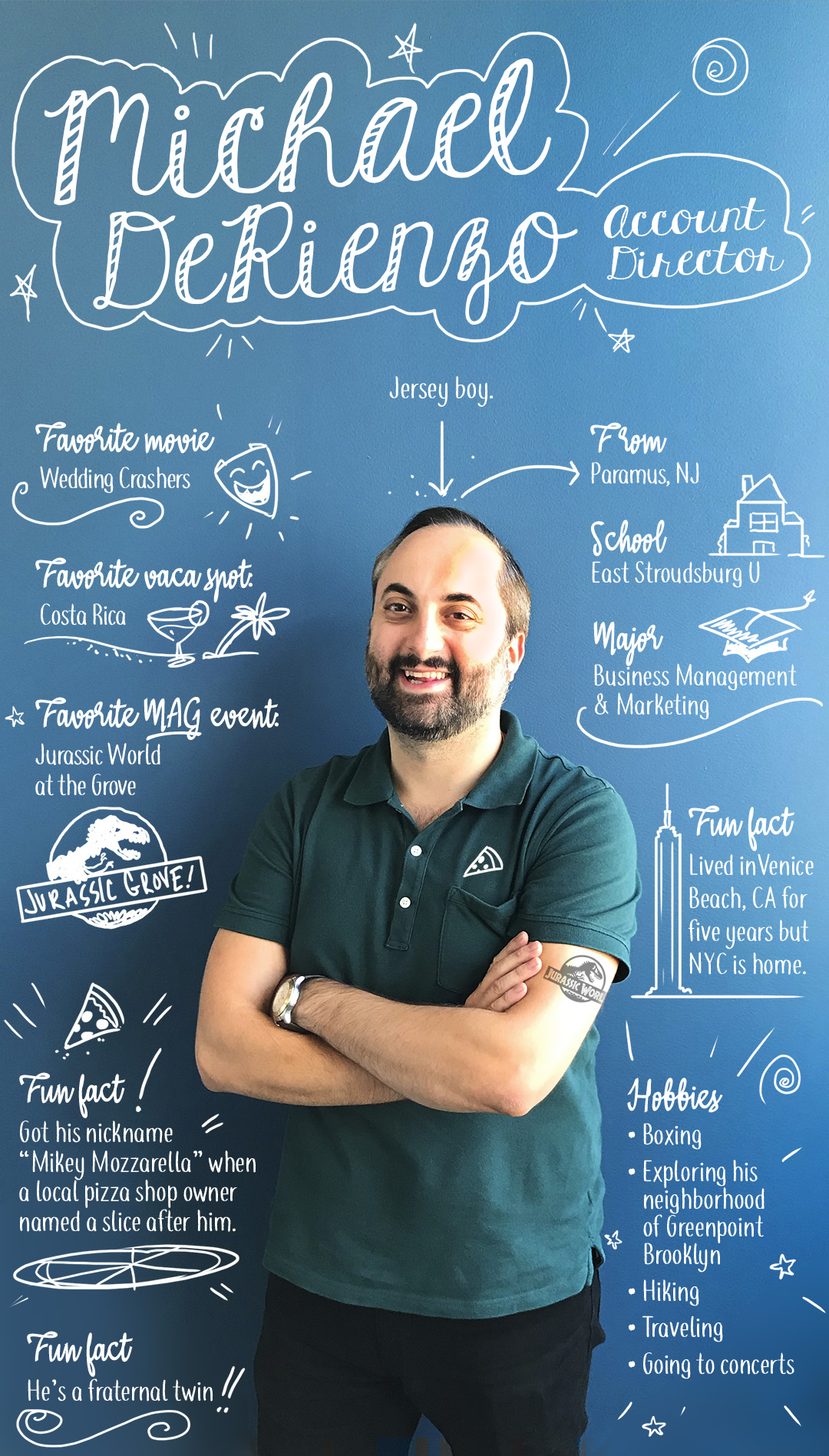 School: East Stroudsburg University
Major: Business Management & Marketing
Hometown: Paramus, New Jersey
Favorite movie: Wedding Crashers
Favorite vacation spot: Costa Rica
Favorite MAG activation you've lead: Jurassic World at the Grove
Hobbies: Boxing, exploring his neighborhood of Greenpoint, Brooklyn, hiking, traveling, and going to concerts.
Fun Fact: Mike is a Fraternal twin.
Fun Fact: Mike got his nickname Mikey Mozzarella after a local pizza shop owner named a slice after him.
Fun fact: Mike lived in Venice Beach, CA for close to 5 years and while NYC will always be his home he still considers Venice one his most favorite places in the country.