…plus a look at other brands who have thrived by giving back!
Next year the michael alan group will be celebrating its 15 year anniversary. When we started the company there were just 3 of us, subletting a corner of an office, bartering our services for all of our start-up needs, everything from our logo to legal incorporation. My hope and dream was to be where we are today, listed among the top experiential marketing firms in the country. Doing great work for great brands. Most important though are the people behind the projects. An amazing group of creative, resourceful, and professional individuals who arrive at work every day to design and produce things that haven't been done before. For their dedication I am extremely thankful, and we do what we can to show it.
We created a day called #MAGunplugged. It's a chance for the entire team to turn off the phones for the day (for any clients reading this, not to worry, we have Project Managers in the office manning the fort) and take some time to appreciate each other. We do this every quarter, each time doing something new and relative to the season. This past Fall we went apple picking which resulted in about 25 bags of apples, 5 servings of apple spiced donuts, and 2 cases of wine from the onsite winery.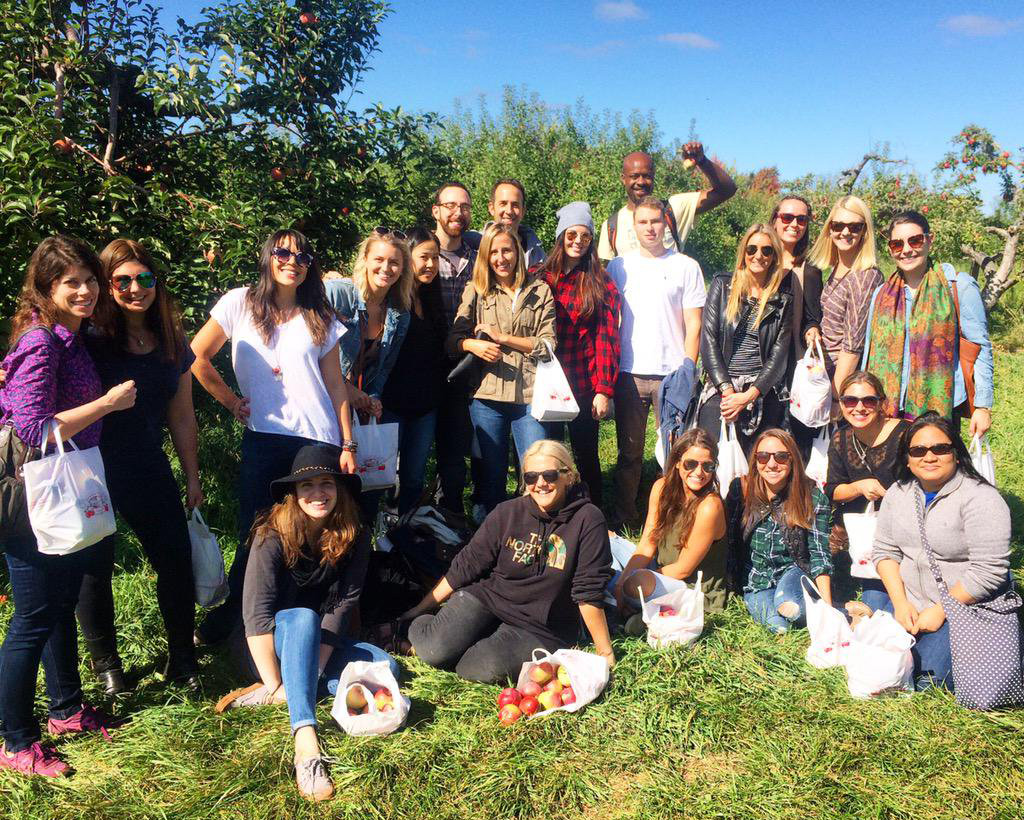 The MAG team poses with their haul of delicious apples after spending the day at an orchard unplugged from their phones.
We also take #MAGmorale quite seriously. While I can't expect everyone to be happy ALL of the time, I do what we can so they're happy MOST of the time. Whether it's our own MAG prize wheel offering things like $100 Amazon gift cards or an extra day off, or ordering in lunch on a rainy day. .
We also give back to others as well, having instituted #MAGvolunteers. Each year we pick a different charitable cause to support. Whether it's volunteering at the Bowery Mission, or sponsoring and serving food at the Holy Apostles Soup Kitchen, it's especially rewarding when serving our own community here in NYC.
An amazing group of creative, resourceful, and professional individuals who arrive at work every day to design and produce things that haven't been done before. For their dedication I am extremely thankful, and we do what we can to show it.
Giving and gratitude go hand in hand, especially as they relate to marketing campaigns in general. How a brand speaks to its customer base, how they choose to thank them for their loyalty and support, and how they choose to give back, clearly plays a significant role when it comes to their brand messaging.
Everyone knows the story of TOMS, for each pair of shoes you purchase, they supply pair of shoes for a child in need. To date they have provided more than 45 million pairs of new shoes to children in need. Even more interesting thought is how they have since helped in so many other ways:
Through TOMS eyewear purchases they've helped restore sight to over 325 thousand people in need.
Through TOM'S Roasting Co they've helped provide over 175,000 weeks of safe water to people in need.
40 million women across the world give birth each year without the help of a skilled birth attendant. So with the purchase of a TOM'S bag, you're helping support the delivery of safe birth kits, training for skilled birth attendants, and healthy delivery for new born baby and mom.
Lastly, nearly 1 out of every 3 students, aged 12-18 in the United States, reports being bullied. By purchasing a Stand Up Backpack you're helping prevent incidents of bullying through training of school communities, and training of Crisis Counselors, both of which result in improved safety, academic performance and well-being of middle and high school students.
There are countless other success stories demonstrating how brands find their own unique way to give back. Take Tide's Loads Of Hope. As their site states, "ten years ago, in response to the devastation of Hurricane Katrina, Tide created Loads of Hope: a mobile laundromat developed to restore a sense of normalcy and dignity through the basic comfort of clean clothing for those in the midst of chaos. Since that time, Tide has helped renew hope for nearly 45,000 families across the country affected by natural disasters, from tornadoes in Missouri to flooding in South Carolina."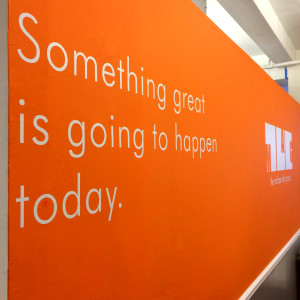 As we celebrate thanksgiving this weekend, most of us will be surrounded by friends and family, and inherently feel what we're grateful for. In a perfect world, every day is an opportunity to take a minute to stop and appreciate all that you have. But that's not always possible. We get caught up and sidetracked with both personal and professional hurdles. At least there's one day, appropriately titled, that forces us to stop and do so. Take a minute this weekend to let someone know how special they are, and maybe even take a minute for yourself as well.
I'm going to go now, my kids are in the other room screaming at each other, which is probably a good time to tell them how much I love them.
Happy Thanksgiving!