Meet the Experiential Marketing Team:
Graphic Designer Devendra Singh
Every now and then, I focus on one member of the MAG team, ask them the hard-hitting questions, take their picture and doodle all over it. Today, meet graphic design superhero, Devendra Singh! Fun fact: Prior to starting with MAG full time in 2016, Dev had appeared in one of our previous events: the Bollywood Hero Flash Mob in Times Square!
In the game of experiential marketing and event design, resident designer and video editor Dev knows how to play.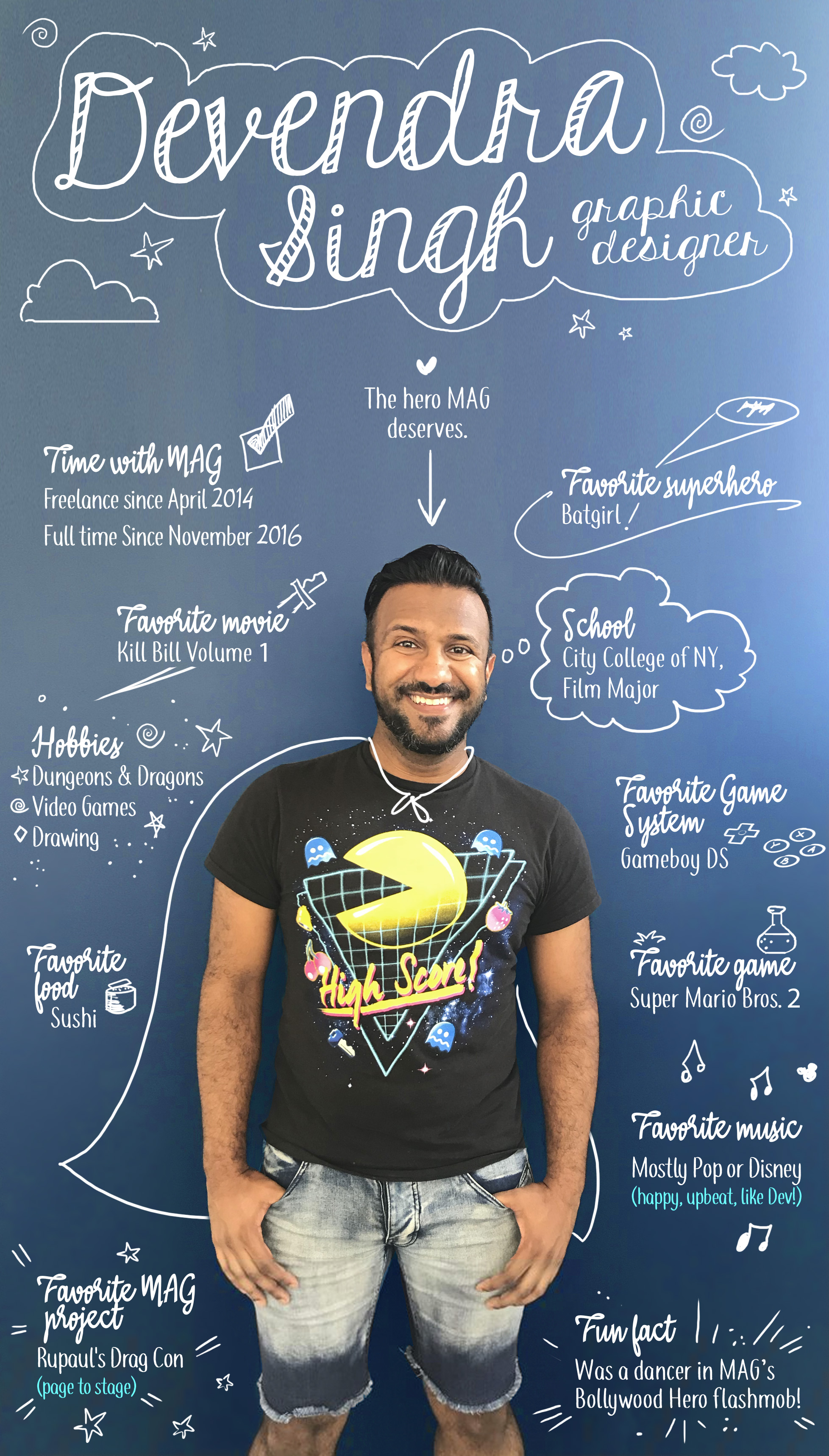 Time with MAG - ​Full time Since Nov 2016, Freelancer since April 2014
School - City College of New York
Major - Film
Hobbies - Video Games, Drawing, Dungeons and Dragons
Fav movie - Kill Bill Volume 1
Fav game system - Gameboy DS
Fav game - Super Mario Bros 2
Fav superhero  - Batgirl
Fav music/band - All types happy upbeat music.  Mostly Pop or Disney
Fav food - Sushi
Fun fact 1 - Worked as a  background dancer in a MAG flash mob for Bollywood Hero before actually working here.
Fun fact 2 - Loves to travel. Japan and Australia are my favorite places (so far)
Fun fact 3 - Can't drive.  Grew up in the Bronx and relied on the subway my whole life!
Fav MAG project  - Rupaul's Drag Con.  From helping to brainstorm ideas, to taking a photo in the finished booth at the convention, it was so much fun.