When you look back at 2020 what will you remember? For many of us, it was a year of transition and unexpected trials. For us here at MAG, it was a crash-course in pivoting. Overnight, our team became experts in transitioning our OTG (on the ground) events to the virtual world. While it was not an easy task, we didn't lose sight of our core strength: producing experiences that connect individuals. So whether it's in-person or online, it's time to enjoy the time of the year when it is integral to celebrate what is important—our achievements and a bright future. Let's celebrate 2020.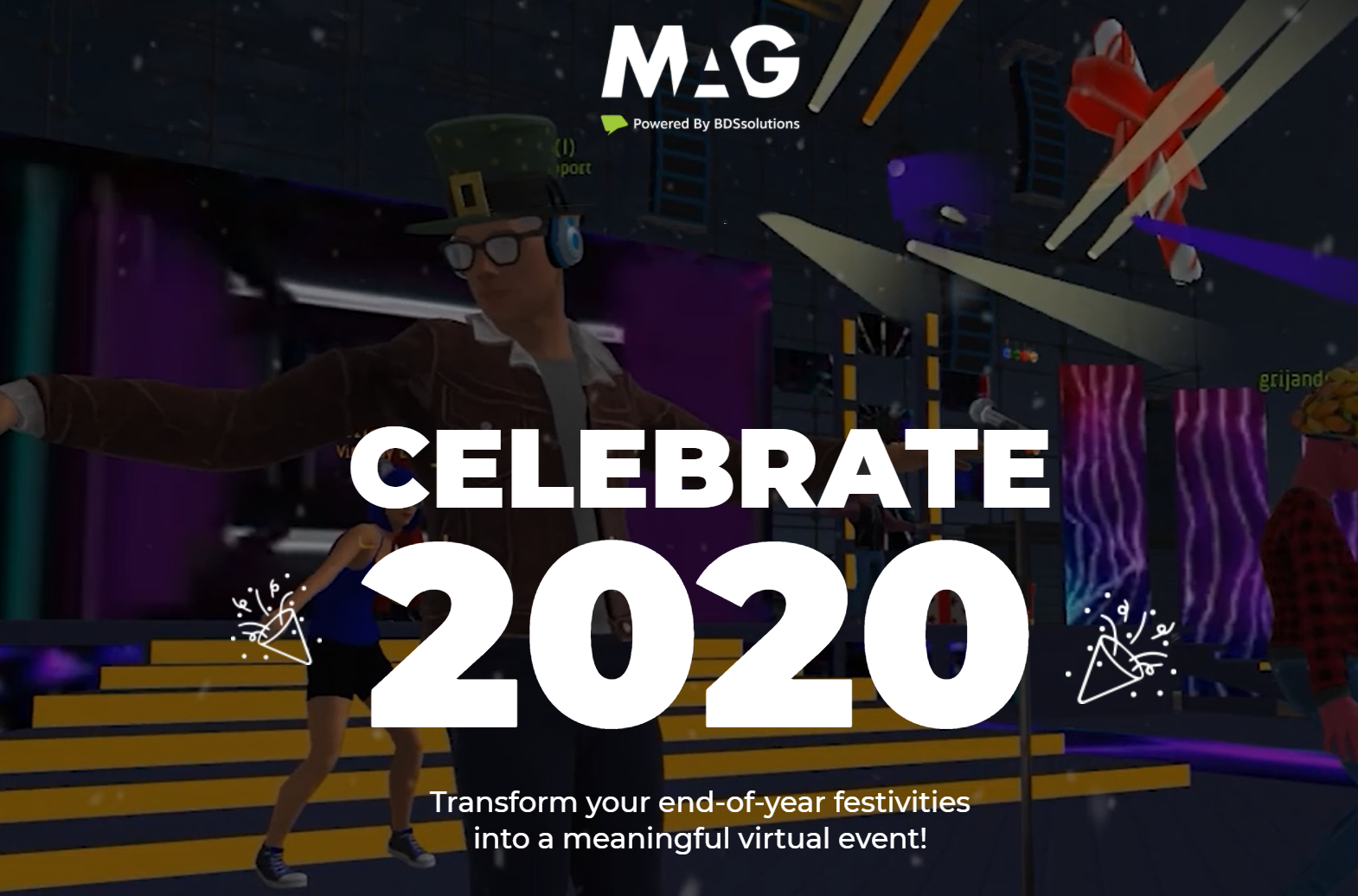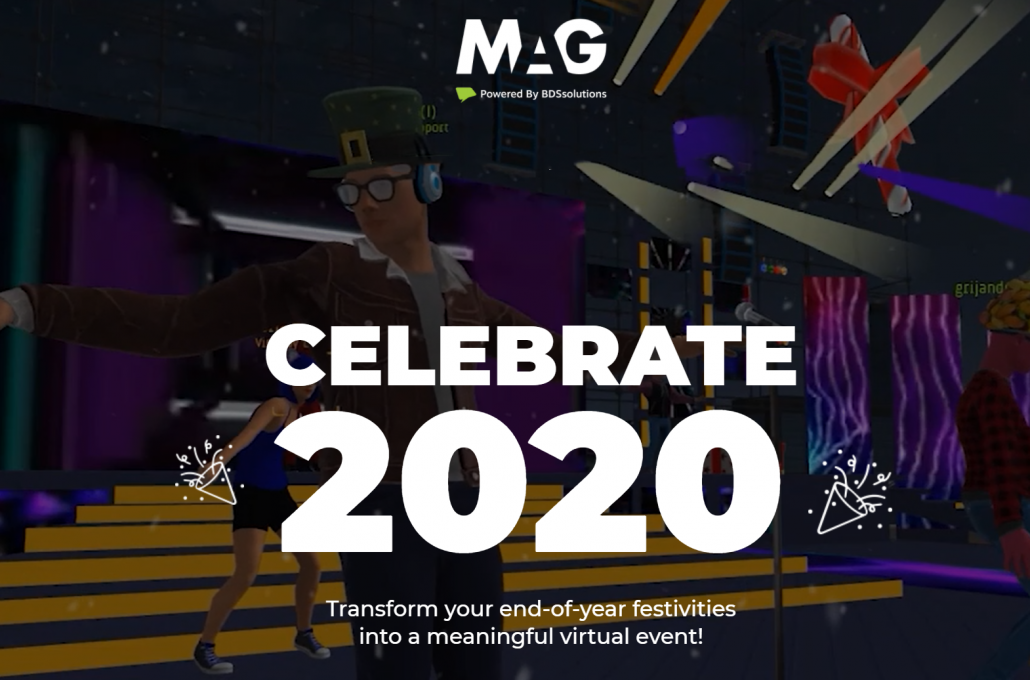 Every year MAG hosts an annual Friendsgiving Luncheon and an end-of-year celebration. This year will be different, of course, and even though our team won't be able to get together in person, there is still cause to celebrate our 2020 achievements. MAG's culture is rooted in fostering mentorship, loyalty to our clients, and a sense that humor and positivity can fix just about anything. These values helped us transition our annual celebrations into virtual experiences that will propel us into 2021.
With that in mind, we've created CELEBRATE 2020, a slate of offerings designed to empower our clients in producing year-end virtual celebrations in a safe and user-friendly digital environment.
Want to stream a live DJ for a dance party? We're ready.
Want to add team-building activities like obstacle courses, trivia games, and networking opportunities? Let's go.
While this initiative is par-for-the-course in 2020, we want to help you CELEBRATE your achievements in the current climate.
As we look forward, we are excited to get back OTG and do what we do best—work with the greatest brands in the world to bring their experiential visions to life. In the meantime, here are some strategies to engage your audience or team while you celebrate the end of the year:
Constant Contact: Host weekly live video calls with your team, allowing everyone's voice to be heard. This puts the ever-important face-to-face connection at the forefront of the conversation.
Digital Gifting: As an alternative and cost-efficient strategy, reward colleagues with digital gift cards for an instant-gratification experience.
Custom Content: Produce a year-end closing statement and celebrity/influencer holiday greeting. It's easier than ever and can be created quickly!
Mailers: From branded attire to swag that will last long after the celebration, guests can enjoy a custom gift from the comfort of their own home.
Want to learn more about how you can Celebrate 2020? Click here to visit our website and reach out via the contact form for more information.