Internal Events: A Look Inside
by Jonathan Margolis
While we are an experiential agency at heart, we're increasingly tasked by our clients to help produce their internal events as well. Doing so has taken us from small intimate venues in the heart of a city to large amphitheaters overlooking the ocean.  We've produced everything from rallies to red carpet galas and award shows. What we've found is that our background in experiential easily translates (and dare I say, proves beneficial) to organizing these types of events.  Below please find some tried and true practices we believe help make employees and attendees walk away feeling even more proud of what they do and where they do it.

Giveaways Show Gratitude
Sure everyone loves free stuff, but when it's handed to you courtesy of your leaders and employers, it somehow seems extra special.  Giveaways are a big part of internal events, whether it's a tote bag upon entering the event or a wrapped gift as you exit.  Whenever possible, we always try and make these giveaways hyper-personal through customization. For example, we recently executed an internal campaign offering free customization on a water bottle via laser engraving. The items took less than 30 seconds to complete which was helpful since the line was growing longer by the hour with employees eager to stamp their own personal motto on what typically would be just an everyday household item.
Content is King
It's all about story-telling. Who speaks at these events can be just as important as who attends them. Often times it's a mix of internal speakers as well as external keynotes. The latter is where things can get fun (and yes, expensive). Over the years we've had the opportunity to determine pricing and feasibility for a wide range of speakers – from former NASA astronauts and famous athletes to captains of industry and award-winning authors.  While a speaker might seem like a good choice simply given his or her more recognizable work, it's important to dig deeper and ensure their experience and topic of conversation will best relate to your audience. The wow factor can quickly fade after a few minutes if the personal hook isn't there and we've seen the value and potential of a lesser-known yet more suitably matched speaker. When in doubt, make it relatable. Your internal event audience will thank you.

Team-Building is Tops
By now we've gifted our guests and treated them to what we hope was entertaining and educational content at our internal event. It's equally as important to use this time together to better get to know the company they work for, and those they work with day in and day out. This can be achieved a number of ways, whether it's quick and easy team-building exercises or something a bit larger such as working together to beat a Guinness World Record, which we did recently by painting the World's Largest Color By Number picture.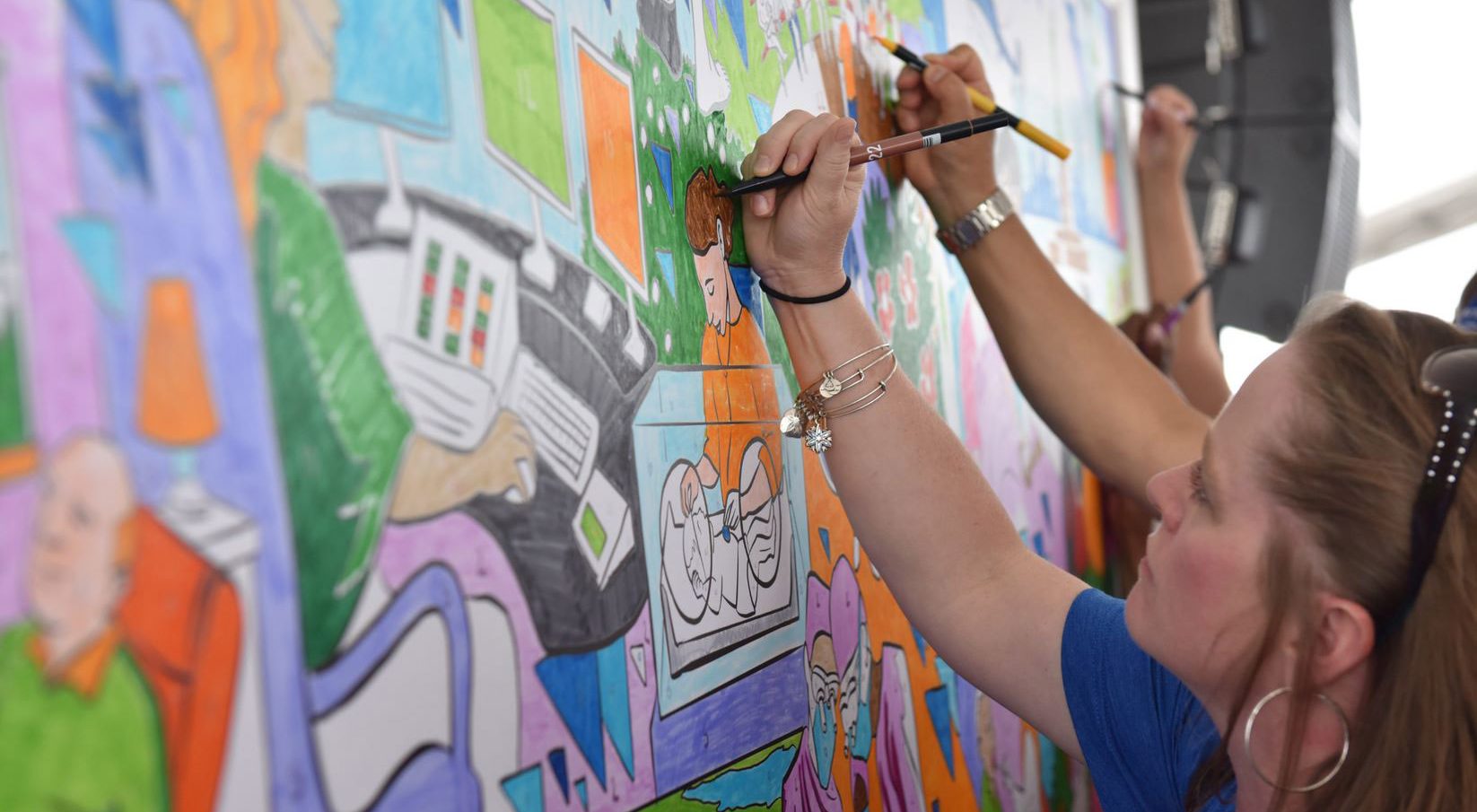 Venues Can Vary
Back in the day conferences and events would normally be held in a hotel ballroom or small to midsize conference center, depending on the size of the event. These days we often try to "unconference" the conference by finding new and unique venues to hold our internal events. For MobileIron LIVE!, the enterprise security company's annual user conference, we took the conference out of its typical setting, a hotel ballroom. We secured actual homes and held meetings inside real living rooms, and conducted networking events outside by the pool and patio.  The campaign was featured by Event Marketer among 2018's top experiential trends to watch. For the same event the following year,  we moved out of Manhattan and went across the bridge to Brooklyn, taking advantage of all this vibrant borough has to offer. Highlights included a private brewery tour, DIY graffiti cell phone cases, and utilization of shipping containers for private dinners and meeting rooms.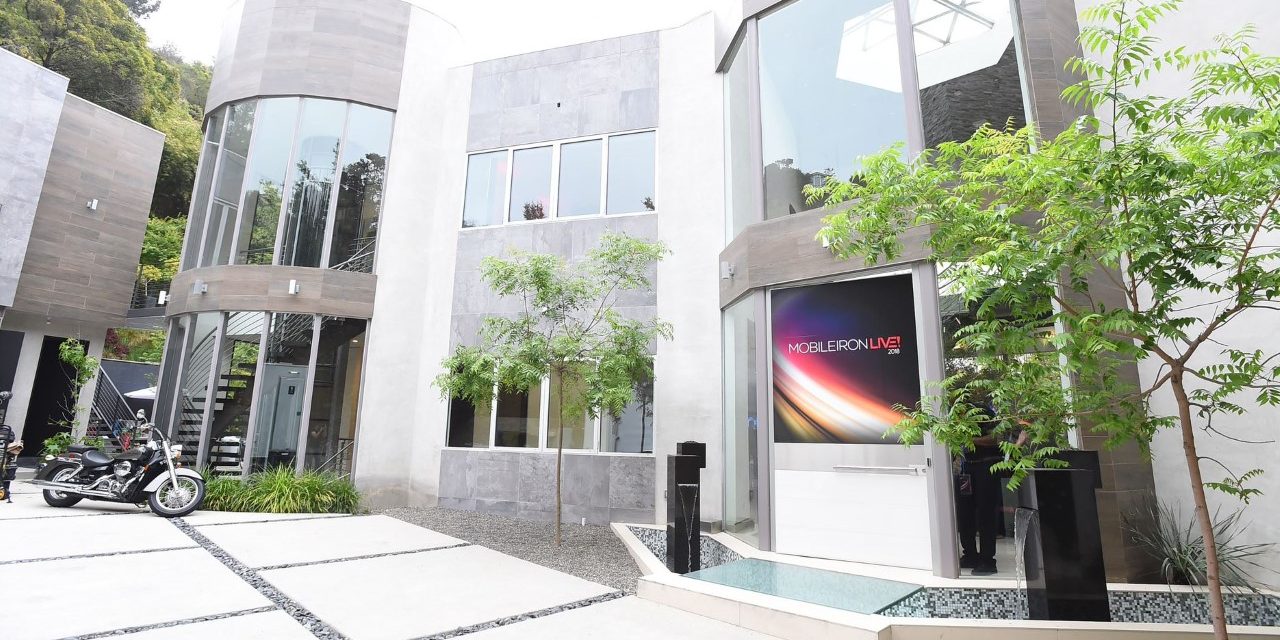 Everyone Can't Be Everywhere
We always suggest capturing as much of the conference as possible on video, for a variety of reasons.  Often times not everyone can make it to the event. Having this footage gives you the opportunity to post it online immediately following the event or create custom content for future events.  Pending budget and feasibility, live streaming the event, is also a great option. This works especially well if you're looking to join together a set of regional offices and hold the event simultaneously.

Food Can Be Fun
When planning these events, it's always fun to do things that haven't been done before, or if they have, find a way to put a twist on it to make it unique.  So instead of a breakfast meeting, why not host a brunch & learn instead? Or instead of leaving the meeting room and entering the hall for buffet-style lunch tables, exit the back door into the parking lot and bring in a handful of local food trucks. Last (but certainly not least) everyone loves a good cocktail party so while we wouldn't suggest changing that, why not customize the cocktails to match the brand and messaging being promoted onsite? I'll take the On Brand, Brandy, please.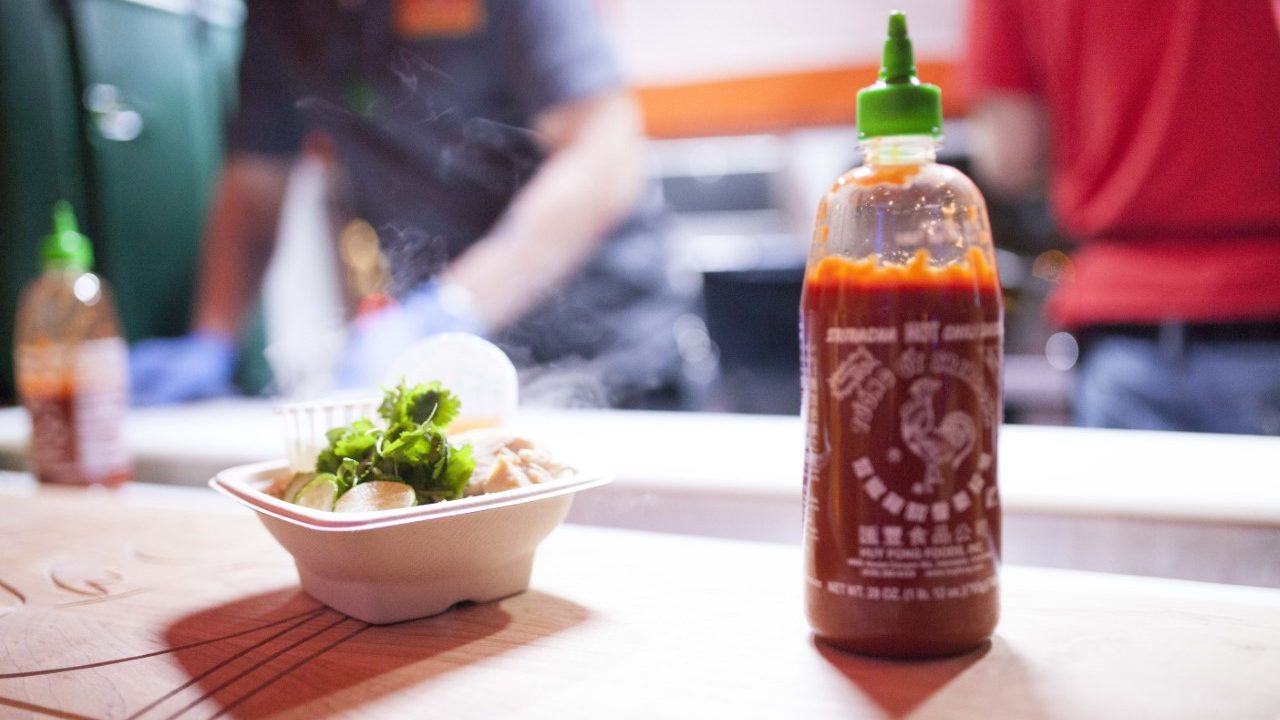 Make it a Memory
It's come time to say good-bye. Your guests have been wined and dined, treated to quality programming, and hopefully leaving with a stronger sense of being part of something great. They say you have one chance to make a first impression but I think a lasting one is equally as important.  In addition to any parting words or gifts, perhaps deliver a follow-up email (or better yet, handwritten note) to thank them for joining the event, and invite them to share anything they've learned or wish to see more of at future events. Any sort of post-event survey can be invaluable as you build upon a successful series of internal meetings and events.  Being able to hear the good with the bad will only make your next event that much better.
In the end, taking the time (and money) to show appreciation for the team goes a lot way towards driving engagement, boosting morale and ultimately, improving performance. Being able to help design and execute these programs has been rewarding for us on so many levels, and we look forward to further building out this part of our business in the years to come.