While we should of course aim to be thankful throughout the year, the holidays are almost like an outlook meeting reminder in case we find ourselves slacking. This holiday season brings an unusually profound reminder as MAG celebrates 15 years in business. As I look back on these remarkable 15 years, here's what I'm particularly thankful for.
1. My Wife
She's been through it all with me. From the day we started the company 15 years ago, she's watched me grow both personally and professionally. Whether it's preparing for a pitch, entertaining a client, or traveling for a project, she knows what it takes to run a business and supports me any way she can.
2. My Kids
To me there's nothing more innocent than your child asking you questions about your day, hearing about what they did in school, and just laughing together. It's so important to laugh, and my kids help me do that each and every day.
3. My Team
When I'm not at home I'm at work, and I couldn't be prouder or luckier to surround myself with the most dedicated, talented, and kindest group of people I know. They come up with the most creative ideas, execute the most multifaceted projects, and throughout it all keep the clients happy, all of which deserves tremendous recognition.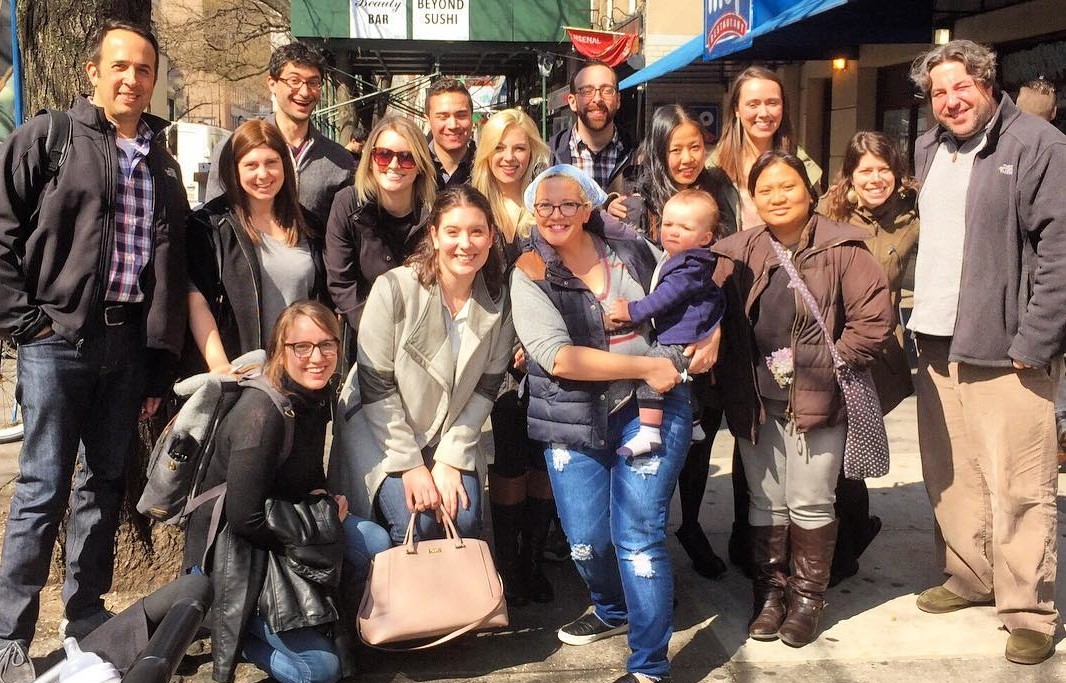 4. Our Clients
We would not be where we are today if it were not for our clients. Some of which we're fortunate to say we've had since the day we started 15 years ago. Our clients challenge us, push us to do things that haven't been done before, and for that we couldn't be more thankful. We all chose this profession because we didn't want to do the same thing day in and day out. Our work and accomplishments reflect that.
5. My Mentors
I didn't learn how to run a business in college. Hell, I'm still learning how to do it. But I couldn't have gotten this far without the support from a handful of individuals who over the years were there for me whenever I needed them.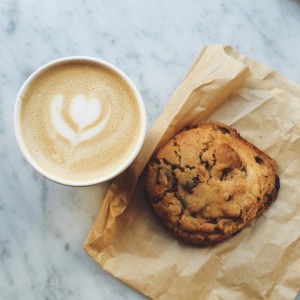 6. Culture Cookies
Sometimes you just need a fresh baked chocolate chip cookie. And fortunately for us, Culture cookies are just down the block.
7. Flywheel
Running a business is stressful (and eating too may cookies is fattening) so to counter both I try and lose some calories whenever I can. Flywheel's been my burn of choice. When the lights go down and the music turns up, I sort of lose myself for 45 minutes.
8. Living in the City
I didn't grow up in the city, and can't say I ever imagined my kids would, but they are, and so far it seems to be working out. The city has so much to offer, and I push myself to ensure we take advantage of that as much as possible.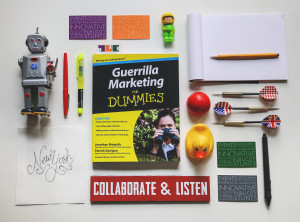 9. Guerrilla Marketing for Dummies
Several years ago the folks at Wiley Publishing asked if I wanted to write a book on the industry. It's not something I ever thought about doing, but with the help of a former colleague, we did it. It's since been translated into multiple languages and become part of curriculums in Universities around the world. I'm thankful I pushed myself for those 6 months and feel good each and every time I present a copy to a client.
10. The West Coast
Yes I love living in NY, but also love leaving it every once in a while. My trips to LA pretty much guarantee me great food, great weather, and a chance to connect with clients I may not see as often as I'd like.
11. Events like the United States Olympics Committee Team USA Awards
We're fortunate enough to do a lot of great events for a variety of high profile clients and brands. Every so often we do one that truly touches me. Having the opportunity to produce the USOC Team USA Awards this past year allowed us the opportunity to honor those athletes that represented our country in the 2016 Olympic Games.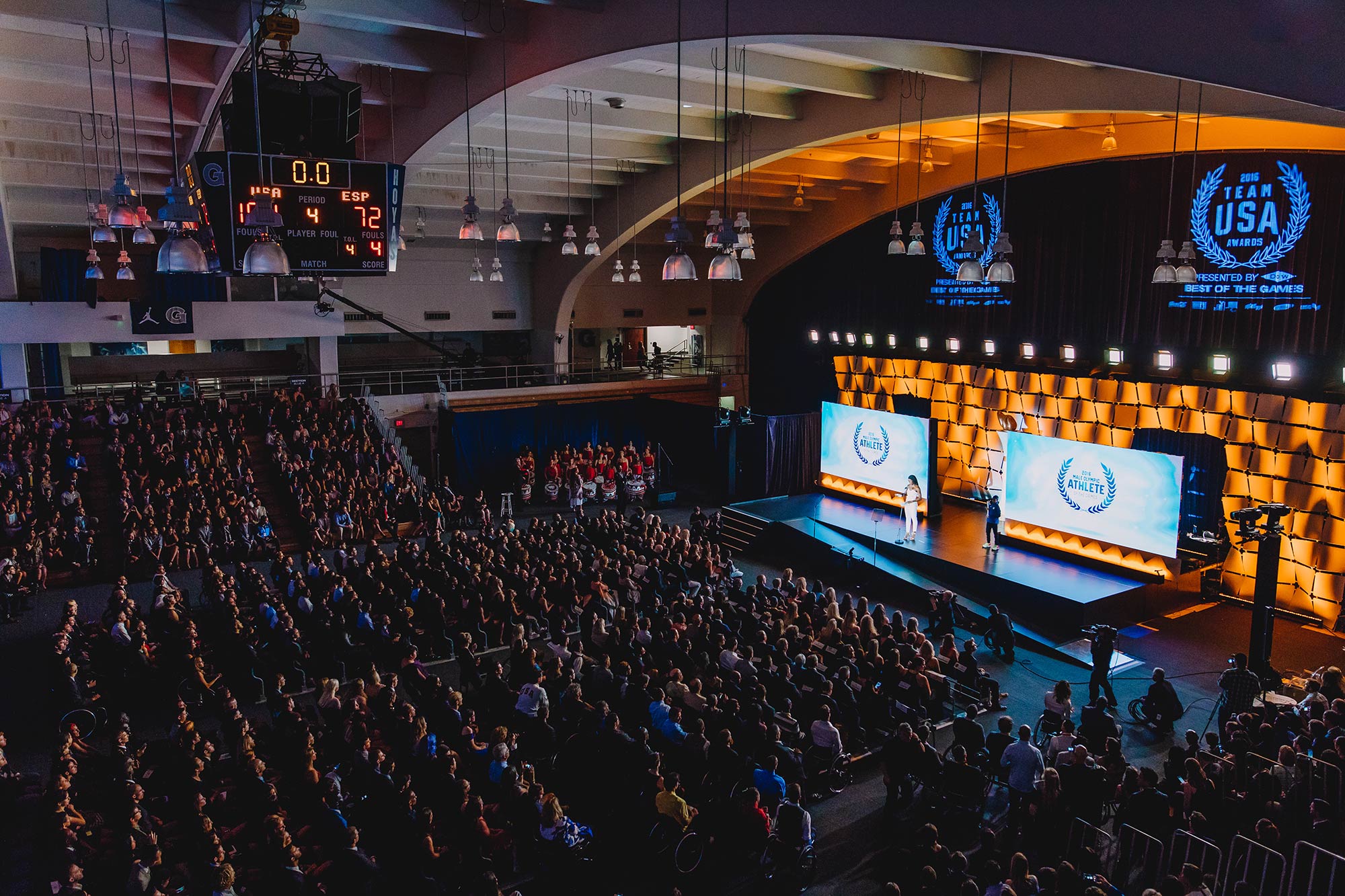 12. ... or The New York Marathon
Sure, waking up at 4am can be tough, but not as tough as for those about to run 26.2 miles. We have the great pleasure of being one of many agencies that help produce one of the most amazing events in the country, perhaps the world. Each and every year I'm in awe of those that take to the streets and push themselves to cross 5 boroughs all the way to the finish line.
13. Trusted Vendors and Partners
There's a point in a project when you can only do so much. You've created the concept, designed the experience, and secured the elements. Then you turn to trusted partners such as a printer, caterer, or premium supplier. Sometimes you have months to plan and other times you have only days. You appreciate them for being there each and every time.
14. Our Brand Ambassadors
Over the years we've gathered a database of thousands of Brand Ambassadors across the country (and lately across the globe as well). Sometimes it's warm and sunny, sometimes it's cold and blistery. Regardless of the conditions our teams stay "on" the entire time, and that never ceases to impress me.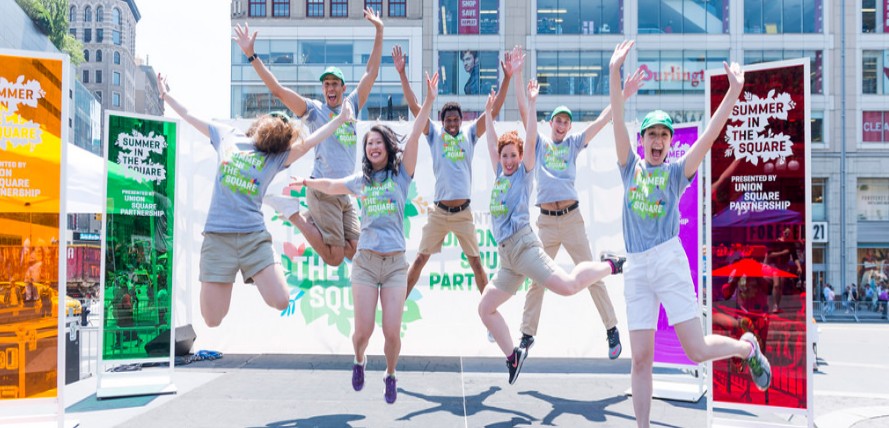 15. The Next 15
It's been an incredible 15 years. Countless brainstorms, proposals, pitches and productions. I can only imagine what the next 15 years will bring. Regardless, the years should be filled with health and happiness for all my family, friends, colleagues and clients.